Strive POS system for small business System is a leading and one of the fastest-growing Companies in the business automation industry. The company was established about 20 years ago. The sole motive of the company was to provide an easy-to-use business automation tool. And, that tool may be helpful to SMEs & Corporate in smooth handling of their businesses.
With this aim, the company designed POS software and POS System For Small Business In Canada that is extremely useful for accelerating business growth.
How Strive POS software Helps You Accelerate Growth Rate?
Our Point of Sale System is specially designed by keeping in mind the specific needs of the starters. This system has the following salient features.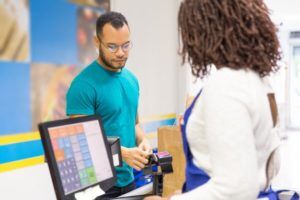 Features
Works with all payment gateways
Creates customers' database
Hassle-free bill clearance
Error-free accounting
Retail Inventory Management
Management – Employees CRM
Taxation
Easy to use interface
User Account management
Hassle-free integration with other systems/ software
Centralized Business
Completely secure database
Customer rewards
Customer support
Over the years, the Company has shown tremendous growth. The Company has provided their state-of-the-art Point of Sale System to a large number of customers. Strive POS System For Small Business In Canada software, which is designed by keeping in mind the business automation needs, is a hot-selling software.
Strive POS software helps B2B, B2C & Retail enterprises to automate their business. This point of sale system streamlines the billing, invoicing, accounting and inventory management.
Who Needs Strive POS System?
If you're any of the following enterprises, then you need to install Strive Point of Sale & Inventory Management System.
Start-ups
SMEs
Manufacturing Unit
Retail Stores
Distributors & Wholesale
Multi-location Sale Points or Stores
Multi – channel store
Multi -counter store
Strive is a leader in Business Automation products. By installing Strive Point of Sales & Point Of Sale Inventory software , you can transform your business loss into net profit. You can also keep a check on pilferage.