Point of Sale Software – Explained in Detail for Small Businesses
"Our Point of Sale Software is an automation system that helps your sales teams to focus more on sales and allows them to make your business future-proof. Also, it allows you to track your total sales & profit so that you can analyze at what speed your business is growing compared to your competitors. Moreover, you can analyze the loss with this software to understand where your business needs improvement and what plans you require to achieve the success."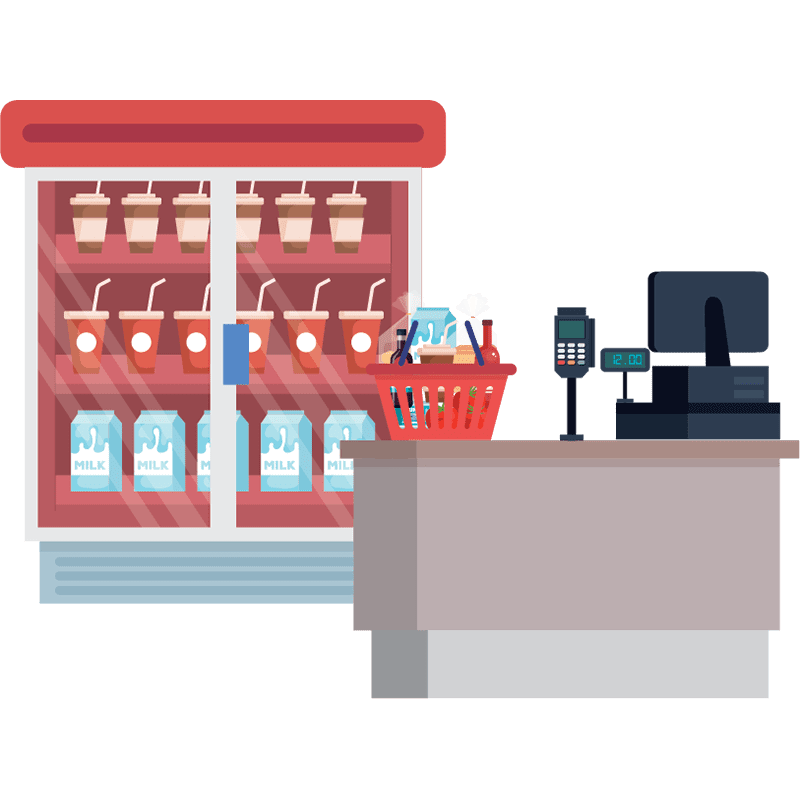 At Strive, we offer the Top POS System for Small businesses in Canada and ensure that you can easy to create cash receipts, invoices and receive A/R payments. In addition, our POS (Point-of-Sale) System makes it easy for you to create returns for receipts and invoices, which means there is no need to maintain a cash register manually in a retail store.
All You Need to Know about the Point-of-Sale Software
The Point of Sale, also known as Point of Purchase (POP), is the time and place where a retail transaction gets completed. Besides, it is also the point where customers pay for the exchange of goods to the merchant or make any deal for transactions.
At the Point of Sale, the merchant aims to calculate the amount owed by the customer and shows that there will be an invoice generated for the customer (it can be a cash register printout), which customers may receive before making the payment. After accepting payment, the merchant may issue a printed or an online receipt for the transaction.
In this process, the merchant can use a wide variety of devices from barcode scanners, weighing scales, or advanced POS cash registers in order to calculate the amount owed by a customer. Moreover, POS cash registers are sometimes referred to as POS systems. In this system, you may explore various options from payment terminals, hardware, software, or touch screens to make payment more effectively.
Apart from this, the Point of Sale is also defined as the Point of Service due to the involvement of multiple features and added functionality, such as warehousing, inventory management, CRM, financials, and many more.
Do you want to manage your data, stock, sales, and customer relationships with the only all-in-one Point of Sale? You can use Strive's POS System that is specially designed for the people looking for the Best POS Software Solution in Canada.
Why do you Choose Point of Sale Software?
Selecting the Best POS System for Small businesses in Canada is necessary if you are facing difficulty while generating good sales as per your expectations.
Also, if you are unable to find new customers, you should definitely use the Best Point of Sale system this year, as it can help you experience huge growth in your business.
On the flip side, managing the retail and restaurant business with manual techniques is very difficult because the competition is very high. Moreover, your users can't wait for a minute when it comes to having receipts from the shopper for the purchased products or services.
Therefore, to run the retail and restaurant business successfully, using the Top POS Software Solution in Canada is imperative to offer standout customer experiences and manage many more operations from one place.
Benefits of Choosing the Point of Sale Software
Whether you want to expand your customer base, stay ahead of your competitors, or cut down your recurring expenses on Salesforce, the Point of Sale Software of Strive can help you create a win-win statement for your retail or restaurant business.
One of the most fruitful benefits of using our Point of Sale Software is that it lets you track sales by selecting various payment methods from Cash, Credit Cards, Gift Certificates, Coupons, and so on. Similarly, it can replace your manual cash drawer with a personal computer, plus allows you to attach accessories like the Bar Code Scanner, POS Cash Drawer to meet your unique business needs.
Do you want to make your business successful? Then, you should use the Automation System Software for sales purposes. Otherwise, it would be hard for you to track sales, profits & losses.
Furthermore, in the busy era, your customers want speedy service, so if you allow them to stand in a queue and waste their time at a sales counter, they will never get back to your store again. At this time, they know that your service is not up to the mark.
However, visiting a multiple-counter with heavy packages or fully packed things is a daunting task for your customers, especially if so many people are already standing in a queue and waiting for a long time to come to their turns.
What would be your reaction if you have to face such situations? Do you have the patience to stand in long queues? No, you may also not have much patience when it comes to allowing the store owner to update their sales manually side by side, and there are so many customers who are standing in the same row to make their payments.
In this case, what will be the best option? According to Strive, choosing the ideal POS System is one of the right options because it comes with powerful features such as an interactive User Interface, User Account Management, Customer Support, Multiple Payment Facilities, Inventory Tracking, etc., which you may find helpful to speed up your sales and let the lines moving without any frustration.
At Strive, we offer all-in-one POS (Point of Sales) or Sales Automation Software that you can install with the assistance of our expert team. Additionally, we ensure to help you learn the best ways to operate this software for your small, large, or corporate businesses and make it effortless for you to acquire as many benefits.
Besides, if you want to grab more information about the POS System and are excited to know its features, you can check here.