Are you looking for the best point of sale accounting software?
If so, then you are at right place. Our state-of-the-art Strive POS Software incorporates all the features of premium invoicing, billing, payment, inventory management & accounting software that you are looking for the best point of sale accounting software. It is all in one solution to handle your business and accounting details. It could be integrated with major financial systems in the market (Microsoft Navision, SAP, Oracle).
Why Accounting Software Is Important For Your Business?
According to surveys, about 97% of entrepreneurs are dependent upon professional Accountants. There are 2 reasons. First, they prefer to focus on increasing sales than spending much of time on managing accounts. Second, they are not fully acquainted with accounting. This category of SMEs have to trust what their accountants report – correct or wrong. But if they use the best point-of-sale accounting software, they can't be misled.
One of the first steps that you need to take is, providing quick service to the customers. They should not be put on wait for bill clearance.
The best point of sale accounting software use – Important Part of Business Automation.
Business automation is the first step to business growth. It's useful to SMEs & Corporates in several ways.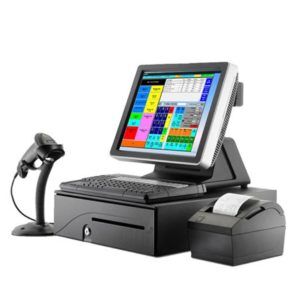 Example:
Trustworthy accounting partner.
Hassle-free accounts management.
Fast data entry.
Error-free accounting.
Quick Handling of Customers.
Close co-ordination between departments.
Useful for multi- counter, multi-channel & multi-departmental stores.
Simplified taxation reporting and calculation.
Reduced manual work.
Better decision-making on what to do next for business growth.
Features of Accounting Software
Accounting software is useful for following tasks.
Invoicing & Billing
Complete Book-keeping
Payroll, salaries & wages calculation
Inventory management
Correct P & L position
Trustworthy Balance Sheet.
Strive POS offers state-of-the-art Accounting Software. This Software is useful because it meets Business Automation all requirements. We are in the business for more than 20 years. The Company has supplied this POS software to thousands of SMEs & Corporate.
We also customize our software according to your business needs. We provide you full support, training, and install the system for you. It supports all the international currencies.
Learn More About Best POS System In Canada.