Install world-class Strive POS System In British Columbia, Canada & expand your customer database.
Strive is a leading developer of state-of-the-art Point of sale Systems in Canada, Surrey, British Columbia. A leading point-of-sale system. Strive POS ONE-STOP can be modified to match your individual needs, whether you're running a restaurant, a retail store, or a wholesale operation.
We design tailor-made POS as per your needs.
Types of POS CRM Software That We Design:
Mobile POS
Terminal POS
Cloud POS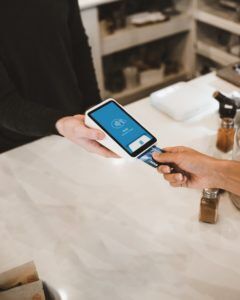 Features of Strive Point Of Sale System
Our world-class POS System is furnished with the following features:
Billing & Invoicing
Order Processing
Sales Management
Inventory management
Multi-channel returns management
CRM
Gift Coupons, Seasonal Off & Special Sale Management
POS System In British Columbia Software Customization
Strive POS Software is at the heart of your solution, and POS software is only concerned with what we can accomplish to meet your needs. We examine your company and carefully select the most appropriate software package for you and alongside you, so you know exactly what you're getting and how it can help you expand your company. You can ask us whatever you want, and we'll do our best to respond with a satisfactory answer.
Hardware Alternatives for POS System
For your POS software solution, you'll need hardware. Strive POS offers the most advanced hardware alternatives on the market. Strive POS has decades of expertise serving customers from all around in POS System In British Columbia and knows which hardware is appropriate for your solution. If you have outdated equipment that you want to keep, don't worry; we'll always find a method to make it work with your solution.
Exclusive Services
Our Service is an exceptional offer that you will receive both before and after you purchase your solution. We are here to answer any inquiries you may have about your company at any time of day. While you are busy with your business and need help with your system, Strive POS Support does you all the favor from distance away, making sure you can get your concerns resolved as quick as possible.
Based in Surrey, British Columbia, Strive is a leading POS System supplier in Canada. This Company has been developing and supplying world-class point of sale automation solutions for last over 2-decades.
Our world-class POS System is furnished with the following features:
Billing & Invoicing
Order Processing
Sales Management
Inventory management
Multi-channel returns management
Gift Coupons, Seasonal Off & Special Sale Management